About Us
Your Innovation Partner For Software Development
Who We Are
About US
Impala Intech Limited was born in 2017 by a team of software enthusiasts.

We are a global software development agency specializing in complex solutions for various industries.
We are committed to delivering end-to-end services as your go-to software development partner.
We help founders harness intricate technology's power to build anything they can imagine.
Hire Entire IT Team at the Cost of One Dev
Mission
Our Mission. Our Promise.
To help businesses and startups build the right products in a cost-efficient way and scale their engineering teams with our relevant expertise.
Vision
Our Vision. Our Dream.
To become the most influential software product development partner in the Startup industry.
Values
Our Core Values.
We believe in delivering industry-standard high-quality products on time and without overcharging you a single dime. Feel free to check out the market you might not find someone who'll give you a lesser price than us.
We pride ourselves on always maintaining the highest quality before delivering a project. We encourage you to shop around, but we are confident you will not find a better value for money than what we are offering.
Our business model revolves around building long-term business partnerships. Since this is our core business model, we will always prioritize maintaining trust with our partner over anything else.
We have been in the software business for quite some time and have a reputation to uphold; thus, we always practice strong ethics for every client.
Clients & Partners
People Who Trusts Us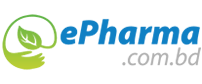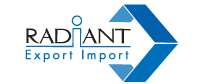 Meet the Team
Meet The Team of Impala Intech
Innovation occurs when business, people, and technology intersect.
We train all our employees to be experts in every industry the company specializes in to make a dent in the software development world.
Stay in Touch
Call or Visit Us at One of Our Different Locations
Bangladesh
Address: SKS Tower (7th Floor & 8th Floor),
7 VIP Road, Mohakhali, Dhaka-1206,
Bangladesh
United Arab Emirates
Address: Al Fahad Plaza Building (7th Floor),
28 Al Rigga Street, Deira Dubai
United Kingdom
Address: 20-22 Wenlock Road,
London, UK
Ready to Build?
Got an Idea? Want to bring it to life? Not sure where to begin? Fear Not! We gotchu.
Let us answer all your questions!
Book a Free Consultation